David Bowie
Browse Official Debi Doss Photographs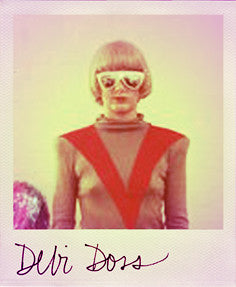 She came a long way from St. Louis!
Arranging to undertake an independent study in photography in England (tracing the history of folk and pop music) Debi arrived in London in January 1972. She then started on a whirlwind of concerts in London, photographing artists including David Bowie at his farewell concerts as Ziggy Stardust at Hammersmith Odeon for three nights, The Rolling Stones, Led Zeppelin, Paul McCartney and Wings, Eric Clapton, Elton John, Free, Procol Harum, Yes, Humble Pie, The Faces (again), Chuck Berry and The Kinks.
The '70's rock archive photographs were sitting around in Debi's house for 30 years – in the attic, the garage and in cupboards when she finally decided to have a look at them all.