Browse Official Ian Dickson Photographs
Browse Official Ian Dickson Photographs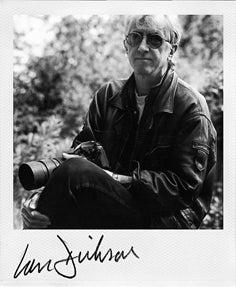 Born in 1945, Ian was raised in Clydebank, a Scots shipbuilding town on Glasgow's western border. In 1963, as the Beatles were breaking into the big time, his father moved the family to Newcastle upon Tyne where he'd been offered a better job. Ian took a design course at Newcastle College of Art and Industrial Design before embarking on a career as a graphic designer.
A few years later, he bought a second-hand camera and caught the photography buzz. Within months, he started earning a living with a camera by photographing babies and Junior Marching Bands (big in the north-east) before landing a job as in-house photographer to the Tyneside Theatre Company at the University Theatre in Newcastle.
This led to a chance meeting in early 1972 with Bob Brown (who managed the City Hall, then the noth-east's major rock venue) and an open invitation to photograph the many acts who appeared at the Hall.
Discovering how much fun and money there was in rock 'n roll, Ian hitched a lift to London on Roxy Music's tour bus in early 1973 and set about establishing himself. He joined forces with the writer Andrew Tyler at the NME for a couple of years before a short-lived stint with National Rockstar eventually led to an appointment with Sounds, just in time for the punk explosion (chronicled in his book "Flash Bang Wallop!" / Abstract Publishing 2000).
During the dismal 1980's, he did less work in rock, pursuing other interests before resurging with the launch of Vox magazine and the advent of Brit-pop. In 1999, he moved to the south coast of England with his wife Shoko and bought a PC to take advantage of the digital age. He now concentrates on marketing his archive through galleries and the internet.
In 1974 Rod Stewart once said to him, "A million quid for your accent!"