Browse Official Martin O'Neill Photographs
Browse Official Martin O'Neill Photographs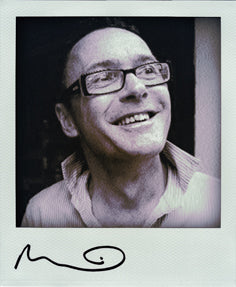 Martin O'Neill hails from Manchester and has been a photographer since 1978. He started as a staff photographer on local papers in the Manchester area before going freelance and working for clients as diverse as OK! Magazine, The National Lottery, The Mail on Sunday, IBM and The Royal Mail and locations as far afield as the United States, Sri Lanka and Libya. Latterly he has focused on wedding photography and has published two books of his reportage and documentary photographs (available from his website).
But where does music come into all of this? Well, we need to go back to 1979, when a series of small gigs was held at a little youth club in a place called Bowdon Vale, ten miles south of Manchester. Among the local talent appearing were The Freshies, Fast Cars, V2 .. and Joy Division. Martin took it upon himself to shoot these bands, convinced, that his photographs would help propel them all to stardom. Alas, not one of his shots was used .. anywhere!
Martin's shots of the band remained unseen until 2005, when he felt he wanted to do something to mark the 25th anniversary of the death of the group's lead singer Ian Curtis. He staged a small exhibition of the shots in a library in Hale, the closest useable venue he could find to the site of the old youth club, and they were then picked up and exhibited at a pub near Manchester University .. for the next two years!