Browse Official Richard Mann Photographs
Browse Official Richard Mann Photographs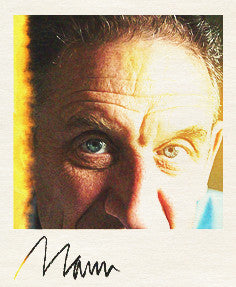 Born 1954 in Norwich, Richard Mann studied Graphic Design at Saint Martins. On completion of the course in 1976, he went on to a one year Special Photography course at London College of Printing. It was far from special, but he managed to take some studio shots of satirical band 'The Fabulous Poodles'.
Commissions from Record Mirror, Sounds and NME soon followed. Richard found his art school education had ended as the Punk movement was gathering pace and a period of high-contrast creativity ensued; mainly black & white photography which included Ian Dury, The Cure, Killing Joke, Joe Strummer and Adam Ant. Having worked for the music papers, he found himself in demand by record company press offices and creative departments and got involved with singles and album sleeves. He particularly relished the short-lived 2 Tone period, having been immersed in reggae during the '70s.
When the 2 Tone movement evaporated, Richard soon became disenchanted with the music industry as things had returned to 'normal' after the Punk shake-up. New Wave became New Romantic, which then became, for him, Same Old, having seen it all a decade earlier with Bowie. After a two-year period away from pop, he returned to photograph The Go Betweens, producing promotional material, the single sleeve for Spring Rain and the black & white album sleeve for Liberty Belle and the Black Diamond Express.