The Libertines
Browse Official Roger Sargent Photographs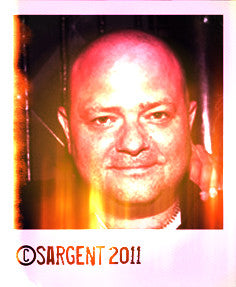 Roger Sargent was born in London in 1970 to a maverick English teacher mother and a father who filmed TV classics The Professionals and Minder; casting shadows further, one grandfather was the clapper boy on Hitchcock's The 39 Steps, the other invented the police siren. Roger's transient childhood took in Somerset and South Africa, with a brief break in Gwent along the way.
 After becoming a mod with a passion for punk rock, he joined Magnum legend David Hurn's renowned documentary photography course at Newport College, but almost dropped out to go on the road with Fabulous, a band made up of NME Journalists and porn stars. On graduating - and following a brief sojourn at Melody Maker and I.D. Magazine - Roger went to NME, surviving trauma and trends for a decade.
 Having worked for Rolling Stone, Mojo, Daily Telegraph and The Guardian amongst others, he has most recently won critical and popular acclaim for two major exhibitions, The Libertines - Boys In The Band and Future Legends, and has been called "the UK's most important music photographer".